Solar
Florida Homeowners Set For Solar Boom In 2019
The Walt Disney Company is going greener each year and Florida is finally tapping into it's unlimited and valuable resource: the sun.
2018 was a big year in solar for Florida.
In April of 2018, Florida removed a roadblock for residents to participate in solar panel leasing. This was huge as leasing agreements allow homeowners to "rent" solar panels from companies rather than buy the panels outright.
Homeowners can then access solar energy benefits for almost $0 down.
Get Your Free Quote Now: 877-858-2195
Disney's Going Green and Florida Benefits
The Walt Disney Company has a solar energy facility that could completely power 2 out of their 4 parks at Walt Disney World Resort in Florida. Of course, the energy will be going directly to the local power grid and not to the parks themselves.
The 50-megawatt solar power giant uses more than a half-million solar panels located outside of the Animal Kingdom.
Disney estimates their solar project is capable of producing energy to power 10,000 homes every year, and it will reduce greenhouse gas emissions by around 57,000 tons/year.
Florida: A Solar Giant and Untapped Potential
Florida is a solar rock-star for the U.S.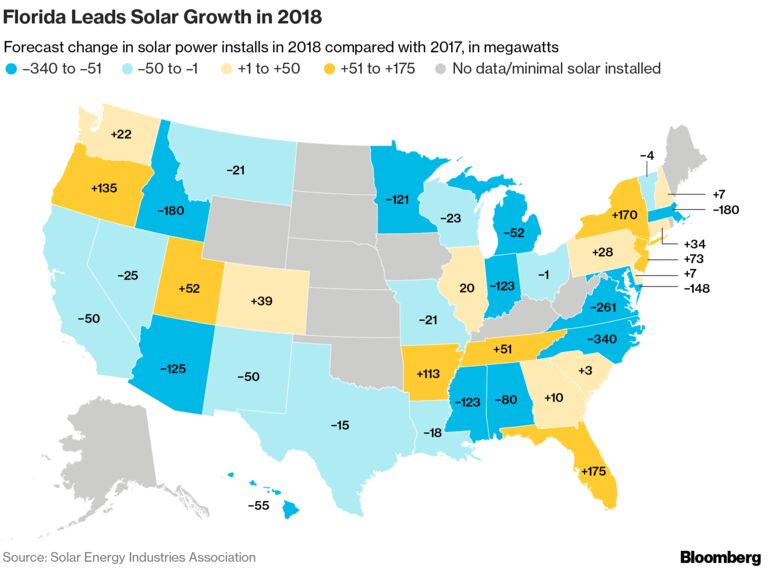 Florida has been a leader in solar and has the capacity to be a champion of the cause:
Florida has been a leader in solar installs at 3rd in 2017, 8th in 2018, and a projected 2nd in the next five years.
6th Street, Ace Hardware Bronson, AMJ, and several other large retailers have gone solar in the state. In fact, General Growth Properties in Altamonte Springs has one of the biggest installations at 1MW of solar capacity.
TIA Solar in Tampa, Florida is one of the biggest solar installations in Florida (completed in 2016). This solar giant has the capacity to power over 175 homes.
Martin Next Generation Solar Energy Center (completed 2010) has the capacity to power 75 MW of energy–comparable to powering 8,216 homes.
Disney, with Duke Energy, opened a 5 mega-watt solar facility shaped like Mickey Mouse's head in 2016. Duke energy sells the renewable energy made from the 48,000 solar panels, enough to power 1,000 homes, to Reedy Creek.
Check out this project list map from SEIA (Solar Energy Industries Association) to see more of Florida's solar projects!
These events shine favorably on and will help Florida to become a leader in solar–one of it's greatest natural resources.
But it's important to remember that Florida only just allowed its homeowners the ability to lease solar panels while many states have already sprung ahead through this initiative.
But solar experts are hopeful Florida will continue to use their natural resource and become a true solar giant.
Homeowners in Florida are now able to get solar much more affordably; that will make a big difference for their wallets as well as their environment.
Home Professionals is committed to connecting homeowners like you to your local and national professionals. Home Professionals' has connected millions of homeowners to their federal/state incentives as well as the best deals and pros for their budget.
Get connected to solar funding and the best pros today–absolutely free and zero-commitment. 
Get Your Free Quote Now: 877-858-2195
Find Out If You Qualify For Solar Funding!
We protect your information.